This is the second part of the blog from Sally Farrar (trainee clinical Psychologist at the University of East London). In this blog Sally will be outlining her plans for her upcoming research paper – "Towards an Understanding of Men's Experience of Chronic Pelvic Pain Syndrome/Chronic Prostatitis (CPPS/CP) – A Psychological Research Study."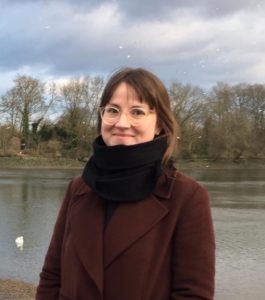 Sally is looking for volunteers to interview for this very exciting project. Please read on for more details including how to sign up
My Research Aims
 – "Towards an Understanding of Men's Experience of Chronic Pelvic Pain Syndrome/Chronic Prostatitis (CPPS/CP) – A Psychological Research Study."
Looking into the literature has highlighted a lack of research which documents and explores men's accounts of living with Chronic Pelvic Pain Syndrome/Chronic Prostatitis and what this has meant to them. In particular I noticed a gap in terms of thinking more about how men's experiences may influence and be influenced by their relationships and social contexts. 
Based on this my research aims to explore men's experiences of living with CP/CPPS which I hope will be relevant in terms of raising awareness of men's experiences, informing further research, and guiding more effective treatment and support for men with CP/CPPS.
At this point in time, questions guiding my research are: 
How has life changed for men with since having CP/CPPS?
How has their experience of CP/CPPS influenced and been influenced by social contexts and relationships?

 
I would like to hear from men who have experienced CP/CPPS to get feedback on the focus of my research, and to ensure that I am asking questions that are felt to be important and relevant. I am therefore joining the online CPPS/CP support group on Thursday the 18th July to have further discussion. For more details of this FREE to attend group please click here
My Research Method
I plan to hold in-depth interviews with men who have had a diagnosis of Chronic Prostatitis/Chronic Pelvic Pain Syndrome for a minimum of one year. In addition to this, participants need to be aged 18 or older, live in the UK and speak English.
An interview is likely to last up to one and a half hours, and to involve me asking a few open-ended questions about personal experiences. It is my aim that interviews will be conversational in nature, which I hope will support participants to speak openly. Confidentiality of the participants will be maintained by storing data in a secure database and all information will be anonymised in the process of transcribing. Transcripts will be retained in a secure database for three years after the research is complete, at which time they will be destroyed. 
In the write-up of the research excepts from interviews are likely to be presented however all information will be anonymised. The write-up is likely to be shared more widely in the form of academic journals and presentations. I also plan to present analysis to the men's support group once this is complete. 
Invitation to participate
I aim to interview between 8 – 12 men, and I am currently looking for participants. If you are interested in participating or if you have any questions or feedback please contact me on U1725763@uel.ac.uk for further information.